During the autumnal beer-drinking season, 'variety' is a concept that seems almost entirely nonexistent. Looking out over a sea of Pumpkin Ales and Oktoberfest Marzens, bringing something novel to your menu might feel like a fool's errand. We're here to change that. Although we love our Pumpkin Ales and adore our Marzens, we'd like to shine a light on some less-popular, fall-friendly options.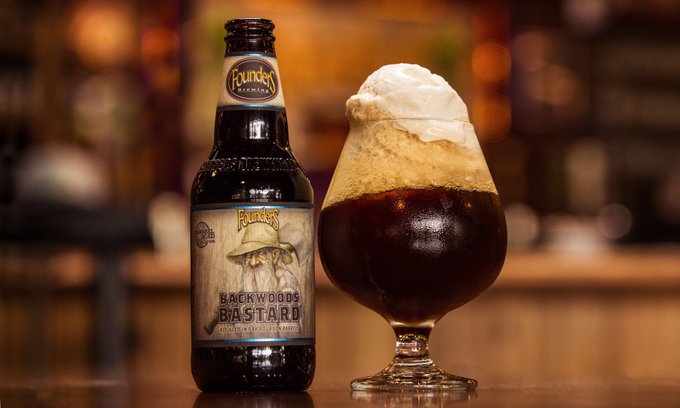 Image courtesy of Founders Brewing

Backwoods Bastard by Founders Brewing
From the fine folks at Founders Brewing comes our first entrant. A little about Founders though: they've been brewing for over 20 years now, firmly based out of Grand Rapids, Michigan for the past two decades. When it comes to people who know beer -- look no further.

Backwoods Bastard is a brew that seems to share more with a fine scotch than it does with a typical beer. It's an absolute delight, too -- bourbon barrel-esque notes round out with stonefruit and vanilla flavors to create an autumnal, 'by-the-fire' style symphony. And at 11% ABV, it'll do well to warm the blood as the temperatures outside drop.


Cape May 5-Spiced Mop Water Ale
If we had to make a list of "Most Underrated Breweries", Cape May Brewing Company would probably be somewhere near the top. They're relatively new to the game, having been founded in 2011, but are making nothing but the finest thus far.

Amongst those offerings is their 5-Spiced Mop Water Ale. It tastes like neither Chinese Five-Spice, nor Mop Water, we are happy to report. Instead, a veritable and darn-tasty mix of cinnamon, nutmeg, ginger, allspice, and vanilla line this brew. If you're not feeling the Pumpkin Ales, but want something autumn-ready for your menu...here you are.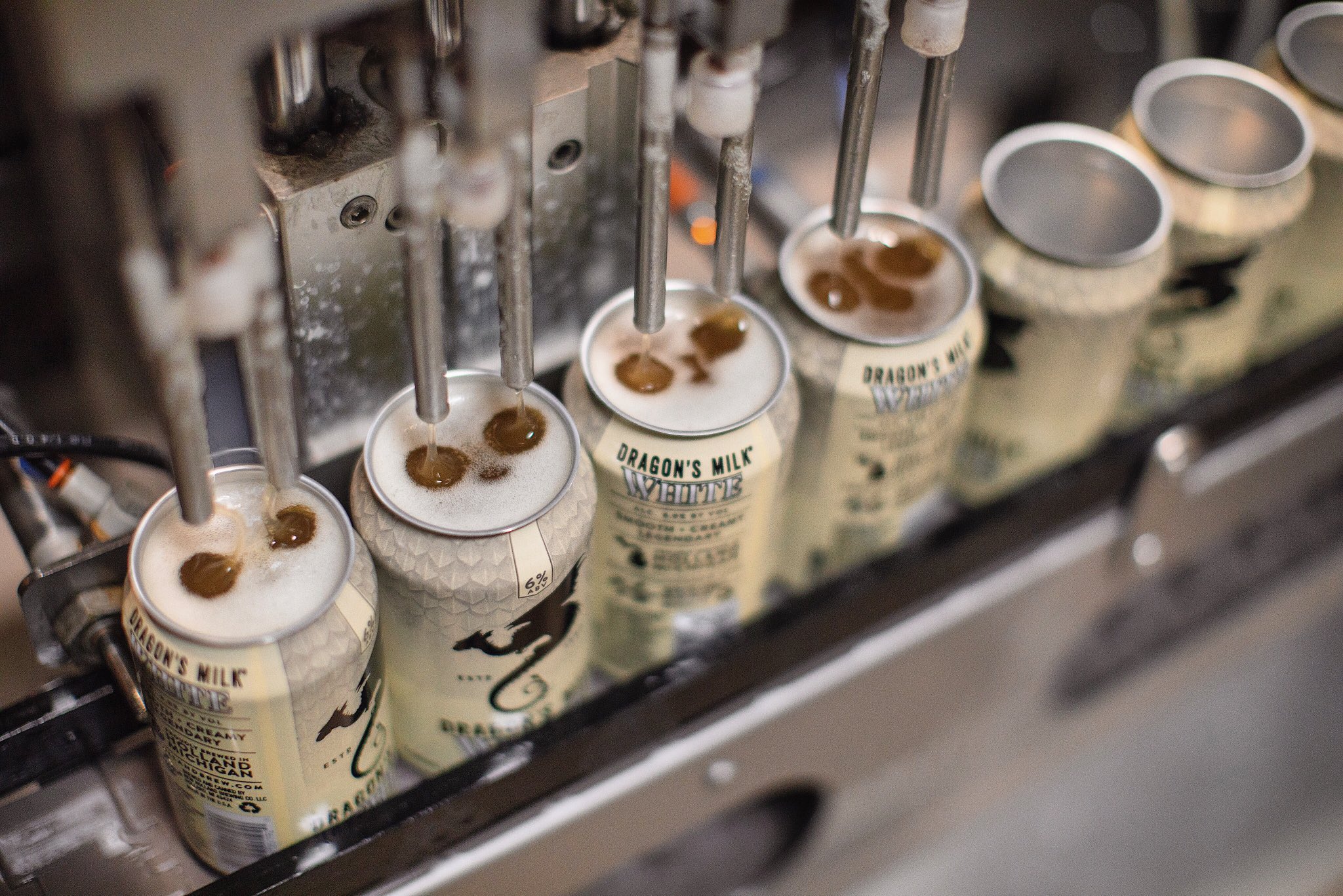 Image courtesy of New Holland Brewing Company

Literally Anything From Dragons Milk
It might be cheating to include New Holland's Dragon's Milk on this list, but we just couldn't resist. This well-known, but reasonably small, project from New Holland seems to hit nothing but home runs. Specifically looking at their "Reserve" line, you'll find some very appealing options in the colder months.

This fall, they've just released their Oatmeal Cookie option. A decadent and warming mix of cinnamon, vanilla, and brown sugar, this is one that you will not want to miss. Its limited release is sure to provide extra incentive for your patrons to splash out a couple of extra bucks, as well.


Deschutes Brewery Hopzeit IPA
We'll admit that this one is part Marzen, but it's not exactly a thoroughbred Oktoberfest. In fact, in Deschutes' own words: "If you're looking for a traditional Oktoberfest, head to Munich."
Besides that, the brewery is happy to have started a #SayNoToPumpkinBeer hashtag. Despite our own stance on the issue, we respect the commitment.

Their Hopzeit IPA is certainly inspired by the classic German Marzen, but an intense addition of German hops makes for a delightfully bitter, fall-friendly IPA. This incredibly well-balanced IPA is equal parts fruity, herbaceous, and spicey, making it a winner in our book.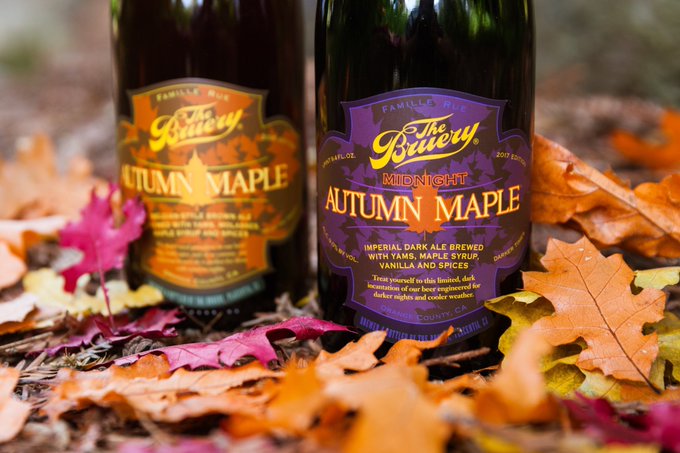 Image courtesy of The Bruery


The Bruery Autumn Maple
From Orange County comes our next offering. The Bruery prides itself on creating out-there, experimental brews that are equal parts intriguing and palatable. They specialize in seasonal, niche brews, which makes them a perfect addition to our list here.
A unique take on the idea of a pumpkin beer, their Autumn Maple seasonal offering is brewed with 15 lbs of yams per barrel. Those yams work well alongside maple syrup, cinnamon, and vanilla flavors to create something not dissimilar to a sweet potato pie.
Cambridge Brewing Heather Ale
A lot of breweries on our list pride themselves on bells, whistles, and frills. Cambridge Brewing keeps it simple, and there's something to be said for that. Their traditional, "beer-forward" offerings are timeless and classic.
This ultra-traditional Heather Ale is perfect if you're looking for a no-frills, no-nonsense menu addition this fall. Brewed in the Scottish Gruit style, the Cambridge Heather Ale is as far from a pumpkin beer as you'll find. A bomb of herbal, earthy flavors makes up the majority of this one's palate, and we certainly aren't complaining.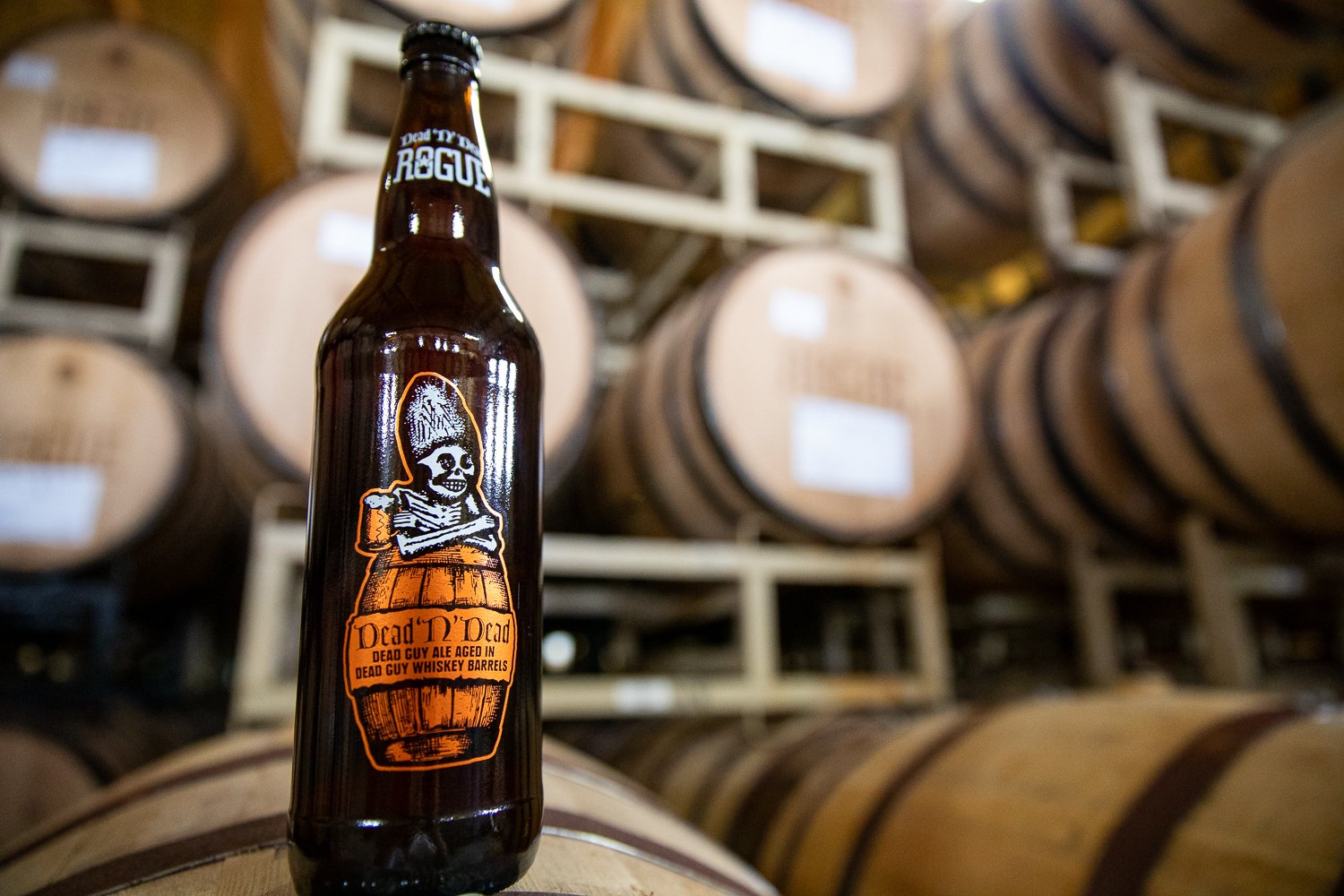 Image courtesy of Rogue Ales & Spirits

Rogue Dead n Dead
It's tough to say that Rogue specializes in anything but quality brews. They produce everything from Fruit Ciders to Chocolate Stouts, and never seem to have a swing-n-miss. So, including one of their fall-friendly options struck us as an absolute no-brainer.
Picking just one was tough, but we ended up going for their Dead N Dead. It's another one of their brews (Dead Guy Ale), aged in Whiskey Barrels. This aging process amplifies everything about the original Dead Guy Ale, producing an intensely woody and malty brew. If you're looking to skip the Pumpkin Ale this year, consider this a worthy option.

Anchor Big Leaf Autumn Read
Founded in 1896, Anchor Brewing knows beer. In fact, many point to Anchor as being America's first craft brewery. With that said, it would have seemed like a great injustice not to include one of their offerings.
Our choice is their Autumn Red. It's a well-balanced American Red Ale that is both complex and supremely well-balanced. It establishes itself as a perfect fall option, without relying on the usual suspects of pumpkin, spice, or pumpkin spice. The brew benefits from a round of dry-hopping, creating a pleasantly bitter ale that is impossible to ignore.
Sam Adams Black Beer
It's no secret that Provi prides itself on craft beer and smaller-scale producers. But, sometimes you just want a good ol' familiar brew. So while Sam Adams is miles from being a small, limited-release option, they do know how to make a beer.
And such is the case with their Sam Adams Black Beer. Now, it's not the most complex beer on our list -- we'll admit that. But what it lacks in complexity, its simplistic, flavor-forward nature more than makes up for. This endlessly drinkable, warmly-spiced brew calls to mind black coffee and malt flavors. If you don't want to weed through a thousand and one craft brews this fall, Sam Adams has you covered.