These days, it seems like America has a pretty good handle on all things hoppy and brewed. But, August 2nd is the official International Beer Day. So, we thought it was about time we start looking across the pond(s) for a little inspiration. While there's a seemingly endless supply of craft brews in America, beer is dearly beloved across the entire world. And so, we found one beer from each continent (including Antarctica, sort of…) that we'd be proud to serve in our establishment.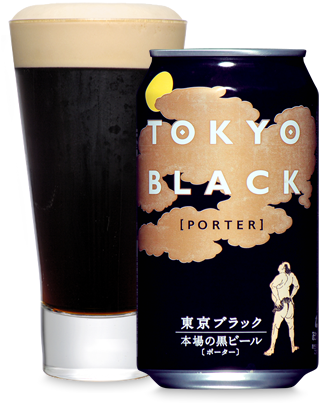 Yoho Tokyo Black - Japan
Despite being known for its sake and whiskey (stay tuned: more on that next week), Japan is actually the world's seventh-largest beer-producing country. Until 1994, the Japanese government held strict (and very high) minimum production limits on breweries. This ensured the success of the major Japanese mega-breweries, and not much else. However, with the repealing of those laws in the mid-90s, a huge wave of Japanese craft breweries began to form. One such brewery was (and is) Yo-Ho.
Although focusing mainly on ales, they do have a porter in their lineup these days -- The Tokyo Black. You'd be hard-pressed to find a darker beer than this one -- it pours like chocolate pudding, but delivers a depth of flavor that rivals any porters we've had. At a modest 5% ABV, we'd be keen to pair this with any hearty meal.
3 Cordilleras Mestiza - Colombia
3 Cordilleras founder Juanchi Vélez lived in America a few decades ago, and that's where he (understandably) got bit by the craft beer bug. Vélez worked for six months in an Atlanta brewery -- entirely unpaid. He eventually took that knowledge back to Colombia, and opened his brewery in 2007. Business was slow for the first two years, but the brewery has since taken off in Colombia -- it's now sold in 600 separate establishments nationwide.
Amongst their brews, 3 Cordilleras produces an American-style pale ale called Mestiza. With highly floral and citrus-forward flavors, the brew is pleasantly drinkable without being excessively boozy. We'd put this one up against any stateside-produced American ale.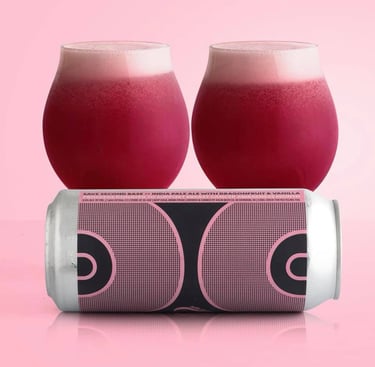 Omnipollo - Sweden
Perhaps our favorite project on this list. Omnipollo can be seen as half beer and half art, with their quirky, borderline nonsensical labels. The Swedish pair Henok Fentie and Karl Grandin (founder of popular clothing brand Cheap Monday) have done a whole lot in a relatively short amount of time, having started producing beer in 2011. Since then, they've grown their project to 20 world markets, and were recently placed in RateBeer.com's Top 100 Brewers list. While the labels are quirky and fun, there's more to Omnipollo than cool design.
For example, their milkshake-style Shoutao Peach Slush IPA...This one hits the palate with a punch of peach and stonefruit flavors, while finishing off with a pleasantly mild bitterness. We wouldn't just say that this one stands up to the American fruit/IPA hybrid trend -- we'd say it surpasses it.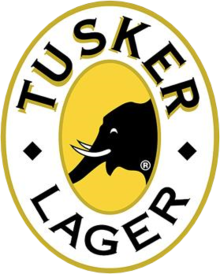 Tusker - Kenya
You may have seen this beer lingering on the shelves of your local Binny's or BevMo recently. In truth, Tusker has been brewed in Africa since 1922 -- going on a whole century now. The first batch was served at the Stanley Hotel in Nairobi, where it was met with decidedly mixed reactions. Since then, though, Tusker has become nothing short of iconic.
As opposed to most of the other, more craft-y beers on our list, Tusker is more straightforward. A traditional lager (but a very good one at that), Tusker is bright, clean, and easy on the palate. It features a very buttery, biscuity character that brings all of the flavor and none of the fuss. If you're looking for an African brew that's exceedingly drinkable, and a total crowd-pleaser, look no further.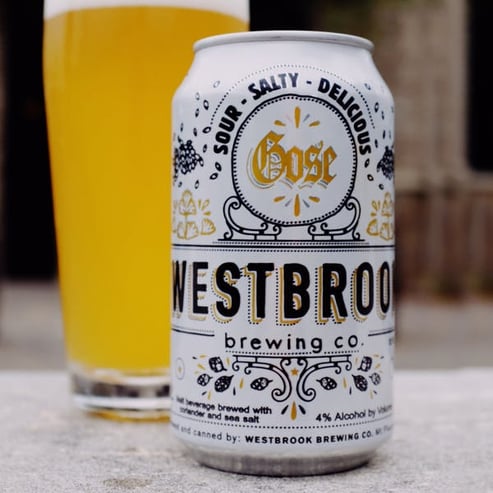 Westbrook Gose - America
Look -- it's a tall task to ask of oneself. To pick a single beer made in North America as somehow standing above the rest, or as somehow representative of the American beer-drinking population. But, we decided to go with a brewery that has been not-too-quietly shaping the craft beer scene in North America over the past decade. Westbrook Brewery in Charleston, South Carolina has no shortage of great brews. But, they are often credited with single-handedly kicking off the gose revitalization in North America.
"Sour and salty" is not a description that sounds particularly appetizing when it comes to beer, but Westbrook's original gose absolutely begs to differ. A perfect combination of light tartness is balanced by bright, herbal coriander. That leads into a fantastically salty finish, which rides on the back of a very drinkable 4.0% abv. All in all, the Westbrook Gose is the best example of the style we've found to date.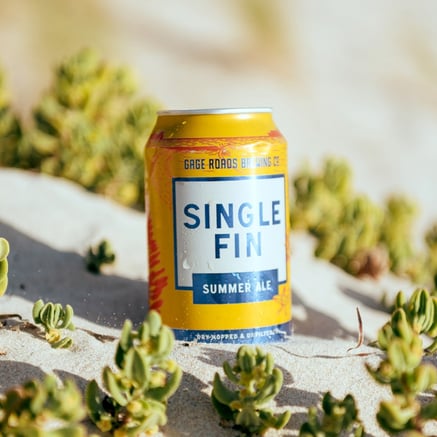 Gage Roads Single Fin - Fremantle, Australia
No, Fosters is not Australian for beer. In fact, Australia is home to an ever-present, and quickly-growing craft beer movement. One of many successful craft breweries over there is Gage Roads Brewing Company. Founded by Bill Hoedemaker, John Hoedemaker, and Peter Nolin in 2002, the brewery is affectionately named after a sea channel in the Indian Ocean. We'd go on to list all of the awards, medals, and trophies Gage Roads has won for their brews, but suffice to say -- we just don't have the space.
We're focusing today on their Single Fin Summer Ale. Coming in at a reasonably sessionable 4.5% ABV, Single Fin is perfect for the warm weather. This blonde, easy-drinking ale is packed with light caramel and butterscotch flavor, finishing off with an enjoyable hint of stonefruit complexity. A few of these on the beach? We'll gladly take it.
D.I.Y. - Casey Station, Antarctica
At Antarctic research facility Casey Sation, researchers have the amenity of an on-site, station bar. It's called Splinters, in case you were curious. Aside from Splinters, though, Casey Station also features a dedicated, on-site homebrewing facility. There, researchers have produced lagers, stouts, and even homemade ginger beer in their spare time. How long has this been going on? Well, resident researcher-slash-brewer Andy Burgess had this to say:
"I've found recipes from 1963, and telexes asking about brewing from the 90s."
The ambitious homebrewing setup requires some astute organization, though, as a supply truck with ingredients and necessities only arrives once per year!
The Drink Served 'Round the World
It seems that wherever humans end up, beer tends to follow. So this week, maybe it's time to look across the seven seas for your menu inspiration. Many of these international brews (and more) are available through Provi -- see what you can make happen!