To the spirits universe, flavored whiskey is a fast-growing category. In fact, one might even say it's booming. But to describe this surge as a "boom" implies there may be a "bust" somewhere along the horizon. And at this point? That seems highly unlikely.
From the subtle to the bold, Bar Managers and Beverage Directors alike are stocking up on spicy spirits in droves. And you don't need to run a whiskey bar to understand just how versatile flavored whiskey is.
One popular spirit? Jack Daniel's Tennessee Fire. Did you know it can be used in some of your guest's favorite cocktails to create unique, bold and surprising flavor combinations? That's because Jack Fire does things a little different when it comes to Cinnamon-Flavored Spirits. And that's precisely why today, we're highlighting it on The Craft. Here's four easy-to-make cocktails using Jack Fire and a few other ingredients you probably already have behind the bar!
Jack Daniel's Tennessee Fire 101
First things first, if you haven't worked with this particular whiskey before, you ought to know a thing or two about it. It starts with finely crafted Jack Daniel's Tennessee Whiskey, which is then blended with a red-hot cinnamon liqueur. The result? A sweet and fiery kick that complements the smooth and delicious taste of Jack Daniel's. It has a distinctive finish, full of unmistakable character.
Because Jack Fire already starts with Jack Daniel's in it, you can use it to add a little extra spice to just about any Jack cocktail! From Jack & Coke to Jack & Ginger Ale, Jack Daniel's Tennessee Fire adds the perfect touch of cinnamon to your guest's favorite go-to's.
Speaking of go-to's, let's dive into those cocktails.

Jack Fire Mule
This tropical variation on a mule is perfect for the guest who says "surprise me" when asked what they would like. To start, pour 1.5 parts Jack Daniel's Tennessee Fire into your shaker. Next, add 1 part Banana Syrup and 1 part lime juice. Toss some ice in and give it a good shake. Strain over more ice, top with ginger beer and garnish with a lime. One sip will take your patrons to a much-needed tropical paradise.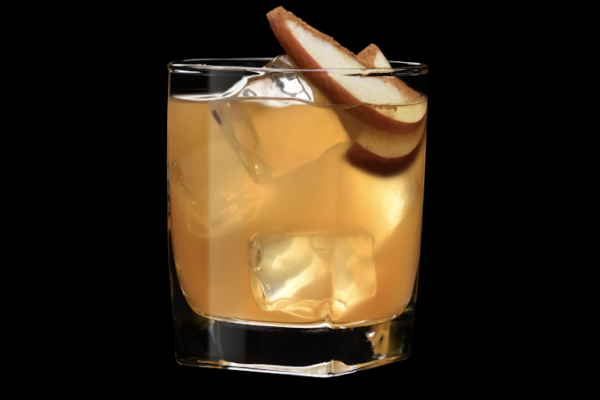 Cinnamon Smashed Apple
Truthfully, there's never been a pair better suited for winter than apple and cinnamon. And nothing makes a better winter cocktail than this Cinnamon Smashed Apple. Fill a glass with ice, pour in 1 part Jack Fire and 1 part Sour mix. Top off with apple cider, garnish with some apple slices and lightly dust with cinnamon. It's as visually striking as it is tasty. And if your patio is still open, this is the winter warmup your patrons are looking for.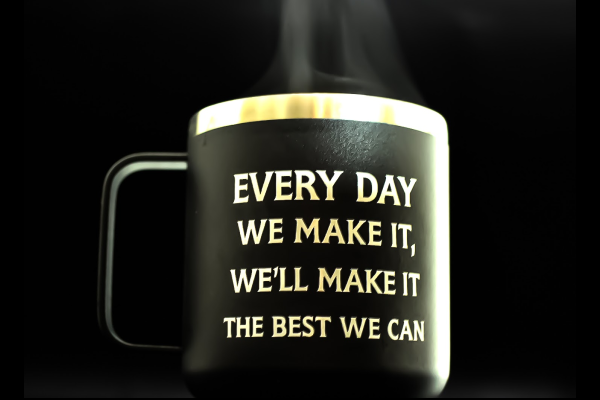 Fiery Hot Chocolate
Not all cocktails have to be served chilled! Spice up your winter cocktail menu with this Fiery hot chocolate recipe. To start, make 4 oz of hot chocolate. Stir in 1.5 oz of Jack Fire and 0.5 oz of horchata liqueur. Top with a cinnamon sugar whip cream.
To make cinnamon sugar whip cream, lightly whip 8 oz heavy cream with ½ teaspoon sugar and ½ teaspoon cinnamon. Whip to thicken, not to peak. Store in a squeeze bottle and keep cool.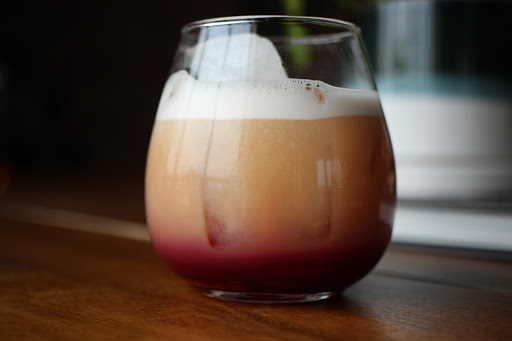 Snow Day Sangria
Sangria usually isn't the first thing that comes to mind when thinking about winter. But this Snow Day Sangria changes everything.
Start with 2 parts Cabernet and ½ part Jack Fire. Add ½ part orange juice, ½ part apple juice (or syrup) and ½ part Gentleman Jack Sour Mix. Combine all ingredients, shake and strain onto ice in a wine glass. Garnish with an orange, fresh apple slices and top with soda water.
The world of whiskey is a complex maze of grains, flavors, and distillation processes. It is, after all, one of the most diverse distilled spirits in the bar. Whiskey is also a fantastic base liquor to add flavor to. That's what's so great about the versatility of Jack Fire—it gives you the freedom and flexibility to create great cocktails with a unique and fiery twist. No doubt, Jack Fire is just as great when served chilled in a shot glass as it is poured in a mug of hot chocolate.
Please Drink Responsibly. Responsibility.org
Jack Daniel's Tennessee Fire, Whiskey Specialty, 35% alc. by vol. (70 proof), Produced and Bottled by Jack Daniel Distillery, Lynchburg, Tennessee.
JACK DANIEL'S and TENNESSEE FIRE are registered trademarks. ©2021 Jack Daniel's. All rights reserved.