Every year, millions of Americans make the conscious decision to torture themselves by participating in Dry January. We'd like to commend those who posses the willpower, but the time has come to jump back onto the booze wagon. Now that February is in full swing, your customers are shedding their beautifully radiant alcohol-free guise and are ready to dive back into the game.
In celebration of their return, we decided to highlight the most anticipated Colorado craft beer releases on the scene this month, all of which are available for wholesale purchase.
Colorado Craft Beer Releases: February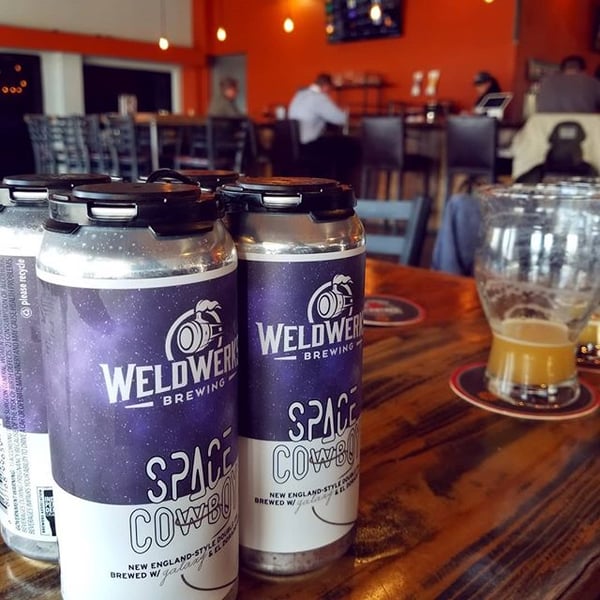 Space Cowboy,
WeldWerks Brewing Co.
Release Date: February 2, 2018
On February 6th, the world watched as SpaceX successfully launched the Falcon Heavy rocket — along with a Tesla roadster— into space. What better way to toast Elon Musk than with the newly released Space Cowboy from WeldWerks Brewing Co.
Boasting an ABV of 9.2%, this Double IPA contains the highest alcohol percentage of any New England Style DIPA produced by the brewery. Don't let this beer's bite fool you, its intense citrus front and creamy finish make it dangerously drinkable. Space Cowboy is packed full of El Dorado and Galaxy hops— 9 lbs per bbl to be exact— giving the beer the perfect amount of bitterness rounded out with notes of passion fruit, pineapple and mango.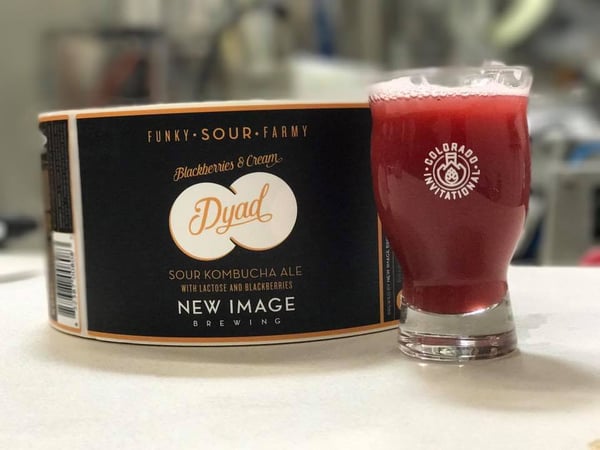 Blackberries and Cream Dyad, New Image Brewing
Release Date: February 10, 2018
New Image Brewing made waves when opening in 2016— racking up accolades from Beer Advocate, Westword and Denver Post for "Best New Brewery." Now in its third year of production, the brewery is expanding and revitalizing one of its staple product series, Dyad.
The Dyad series is one of only two in the world created with wild sour ale and blended with kombucha. This product line of kombucha-blended sours is essentially 100% live probiotic. This month, the brewery is introducing the Blackberries and Cream Dyad in an effort to "grow this part of our (Dyad) portfolio massively." Brewed with over 10 lbs of blackberries and over 1,000 lbs of lactose and vanilla per bbl, the Blackberry and Cream Dyad is one gut-healthy, fruit smoothie of a beer.
Peach Cobbler Reciprocity, Baere Brewing Co.
Release Date: February 3, 2018
Nothing pairs better with cold weather than a warm peach cobbler. Baere Brewing decided to make one of America's favorite desserts a little more interesting by bottling it with a 5.9 ABV.
Peach Cobbler Reciprocity is the fourth variant of the brewery's Reciprocity series, a product-line exclusively featuring Golden Sours. This year's release was masterfully crafted by aging their signature mixed-ferment golden sour on locally sourced Palisade Peaches, Cinnamon and Vanilla.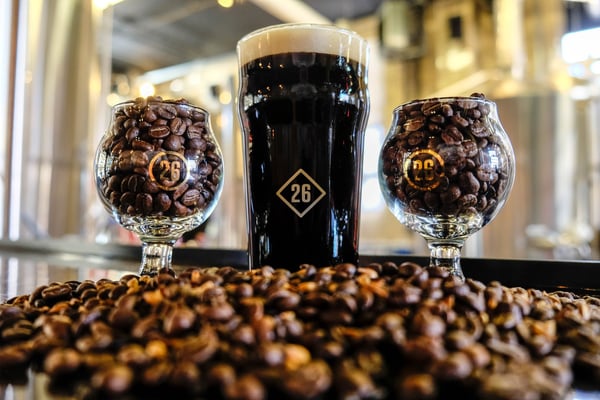 Coffee Brown Ale, Station 26 Brewing
Release Date: February 2, 2018
Who needs an irish coffee when you can have a pint of Station 26's latest release, Coffee Brown Ale.
Brewed with over 10 lbs of Ethiopian Coffee beans per barrel, this brown ale has a rich, coffee flavor with notes of apples and berries. The beer is rounded out with a heritage crystal and chocolate malt, providing it with subtle chocolate, toffee and caramel flavors.
Parts Unknown, Mockery Brewing
Release Date: February 2
This family-owned brewery with a flare for bold flavors is making big moves with the announcement of its Solera Series. The series aims to highlight the various profiles of the mixed-culture fermentation process using their in-house mixed-culture sours.
Parts Unknown launches as the inauguratory product, starting the series off with a bang. First aged for 6 months in wine barrels, then on tangerine and soursop fruit, this beer is bursting with citrus and exotic tropical flavors. Both tart, fruity and the perfect amount of sweet, it is a welcomed punch to the taste buds.