It's happening! Maybe. The revolution is finally upon us. Maybe.


Fed up with decades of lies, the American (Millennial) public is storming the (alien) castle. For the uninformed, a Facebook event calling for a raid of Area 51 has garnered 1.6 million participants this week, with the argument being 'they can't shoot/arrest all of us'. As for us at Provi, we're down. Whether we're freeing alien captives or just finding some dead alien bodies, sign us up. We will BE THERE. Best of all -- Guy Fieri is going to be doing catering! Guy, if you're reading this, we'll bring the booze!


In celebration of both this unifying cultural moment, and of aliens in general, we've put together some recommendations. Below you'll find a brief list of brews that we believe will put our best foot forward, and let the aliens know, "hey, we're kind of into the whole space thing".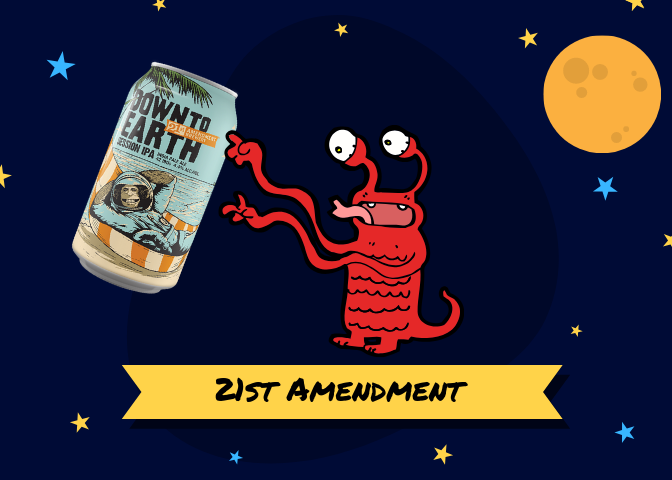 This low-abv, sessionable IPA ticks all the right boxes for us (and hopefully for the aliens, too). For the beer nerds amongst us, Down to Earth is made with a combination of Golden Promise, Munich, Cara-Malt, and Crystal hops. With regards to the palate, we find pine and fruit-forward notes, making this the perfect thirst quencher for our upcoming Area 51 raid. It's hot in the desert, and a brew like this might be just what we/they need. While you're at it, we'd suggest a few of 21st Amendment's other offerings, as well! Their Hell Or High Watermelon is a not-too-sweet take on a summer-friendly watermelon beer. For the sake of our Area 51 invasion though, we're going to take the Down to Earth. It's got a space monkey on the can, after all.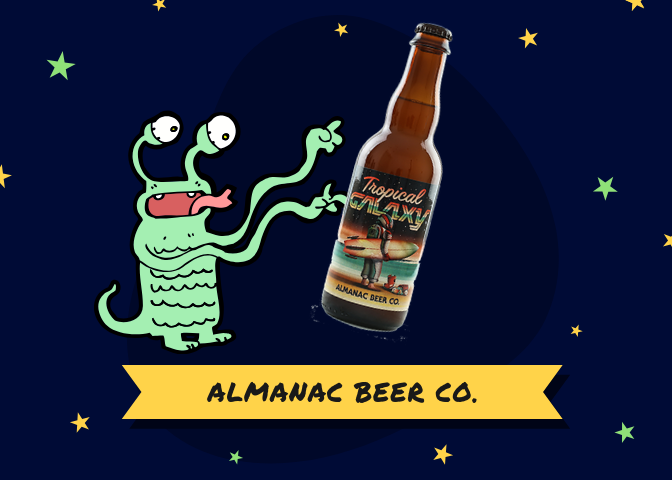 Like we said above, New Mexico is hot. And chances are, those poor alien souls have been baking in the desert for decades now. We're not sure about the air conditioning situation at Area 51, but we're positive Almanac's Tropical Galaxy couldn't hurt. At 6.4% ABV, this farmhouse ale would do well to quell any initial bad vibes the aliens might have for us. Hopefully. If that doesn't work, the beer features a veritable bevy of Earth's finest fruit flavors. Pineapple, mango, lime, and coconut all can be found in this humble bottle. Half fruit smoothie, half beer...what's not to love? It's finished with some light, dry infusing of Galaxy Hops, providing a funky aroma and perhaps a positive message to the aliens: we love the galaxy so much, we named some hops after it. While that's not exactly the most convincing argument, we think that the Almanac's Tropical Galaxy is an ale that speaks for itself.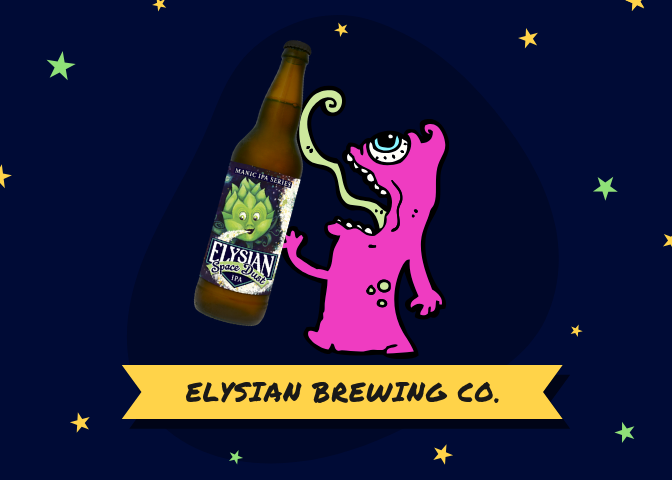 Elysian Brewing Space Dust IPA
Elysian's Space Dust IPA weighs in at a hefty 8.2%. Just like the Tropical Galaxy offering, we think this will do well to ease any tensions. After all, we did keep these guys locked up in the desert for about 50 years. They've got some license to be a little bit mad. Elysian Space Dust IPA packs a punch that might help keep things calm. Also, if the aliens like hops (who knows), they're gonna love this one. It's not over-the-top bitter, but instead, the brew is an exercise in perfectly balancing a handful of hop varieties. It's definitely hop-forward, though that bitterness is balanced wonderfully by some peach and mango aromatics.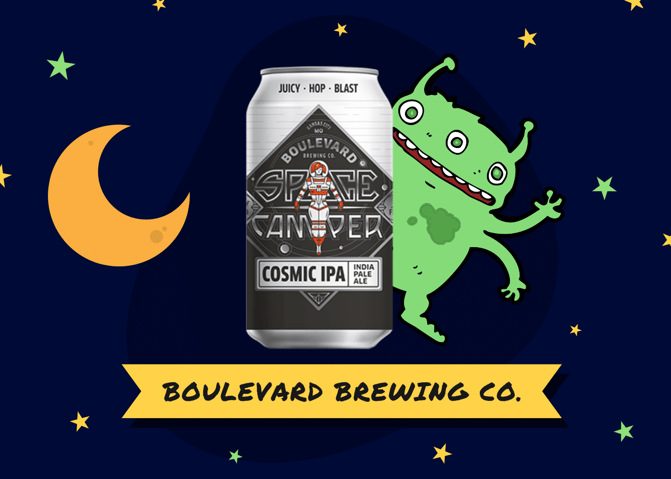 Boulevard Brewing Space Camper IPA
From Boulevard Brewing's website:
"Space Camper Cosmic IPA is an exhilarating initiation into a mind-bending alternate universe of India Pale Ales."
If that doesn't scream 'bring this beer to your next Area 51 raid', we don't know what does. Boulevard Brewing is one of our favorite breweries in the midwest. They take a no-holds-barred approach to their beer, always happy to crank the flavor and funk way past '10'. To accomplish that in their Space Camper IPA, Boulevard employs "massive" hop additions both during production and after the boil. All in all, the result is a wonderfully drinkable, fruit-forward IPA that we would be happy to drink before, during, and after a long day raiding Area 51. We tend to think the aliens will agree, too -- this brew is massively sessionable, and may even open the door to other delicious offerings from Boulevard Brewing.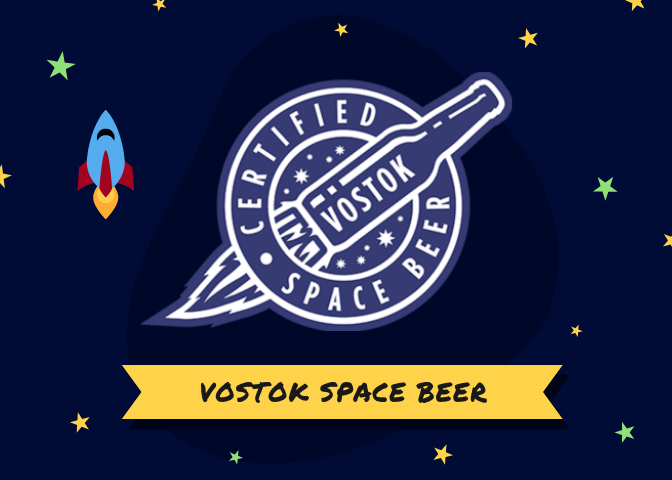 Ok, full disclosure -- this one's not actually available (yet). BUT, we think it's a must-have for our potential alien comrades. 4 Pines Brewery and Saber Astronautics teamed up to create the world's first space-friendly beer. The idea is that wherever humans travel, beer tends to follow. And with space tourism right around the corner, the time to make a space-friendly beer is now. In space, alcohol absorption is works differently, as does the human sense of taste. As a solution, 4 Pines had to make the biggest, baddest stout on the planet. They did just that, winning a gold medal at Australia's International Beer Awards. Problem number 2? Beer can't pour in space -- you need gravity. And so, they hooked up with Saber Astronautics to design and create a bottle that could successfully pour in space. They made prototypes, and sent 'em on up. It was a success!


Volta Space Beer guys -- if you're reading this, we need your help. You make the only beer that the aliens can actually take back home. Call us.
Let's Do It.
We're there guys, and we're bringing the brews. But, look, we know -- you've got restaurants and bars to run. You can't go raid Area 51 whenever you want. That's fair. Instead of actually participating, running some space beers on your menu might not be a bad idea. If you can't be there in person, be there in spirit, right?