Today, there are nearly 200 breweries in the Chicagoland area. In fact, Chicago has become the de-facto craft beer capital of the nation, boasting more breweries than any other city in America. With the likes of craft heavy-hitters Lagunitas and Goose Island, we've waved goodbye to the days of Old Style dominance (which, by the way, was born in Wisconsin anyways…). But, how did we get here from there?
Beer as an institution in Chicago is nothing new. The city has a huge Eastern European and German presence, so it's no surprise that the city has always been attached to beer, one way or the other.
Chicago's beer history started in 1839, when the city's mayor opened a brewery with a local businessman. The mayor was no kind of silent partner in this arrangement, either: he helped in every facet of the day-to-day operations. The brewery eventually created "Lill's Cream Ale," a brand that would go on to develop nationwide recognition. Clearly, Chicago and beer worked out quite well from day one, and that only seemed destined to continue.

In 1868, the The Siebel Institute of Technology was established as a vocational school with a focus exclusively on the science of beer brewing. It has continued to operate since. As early as 1900, Chicago was already home to 60 breweries, making a combined 100 million gallons of beer annually. These early Chicago breweries created decidedly standard fare -- traditional Eastern European and German brews, for a community that found familiarity in these seemingly straightforward beers.
As with most historical stories of booze in America, prohibition brings this tale to a screeching halt. During prohibition, Chicago's craft breweries would create 'cereal beer' -- basically, a non alcoholic beer. Unsurprisingly, this was not very popular. Interest in beer waned during prohibition: if you wanted illegal booze, you'd likely end up with some form of bathtub gin, not a thoughtfully-made beer. And so, when prohibition was repealed, Chicago's brewing scene was not able to make itself relevant. In the 50's and 60's, consumers looked to big corporations for their beer needs, giving Chicago craft brewers another hurdle that they simply would not conquer.
In fact, one interesting anecdote has Milwaukee's Miller company buying notable Chicago brewery Meister Bräu, and its recipes, outright in the early 70's. The Meister Bräu Lite recipe would then be used and re-named to... Miller Lite. That sequence of events was truly representative of post-prohibition Chicago brewing.
By 1978, Chicago had only one remaining brewery, which closed its doors that same year. For the next ten years, and for the first time in the city's history, Chicago was entirely absent from the brewing industry.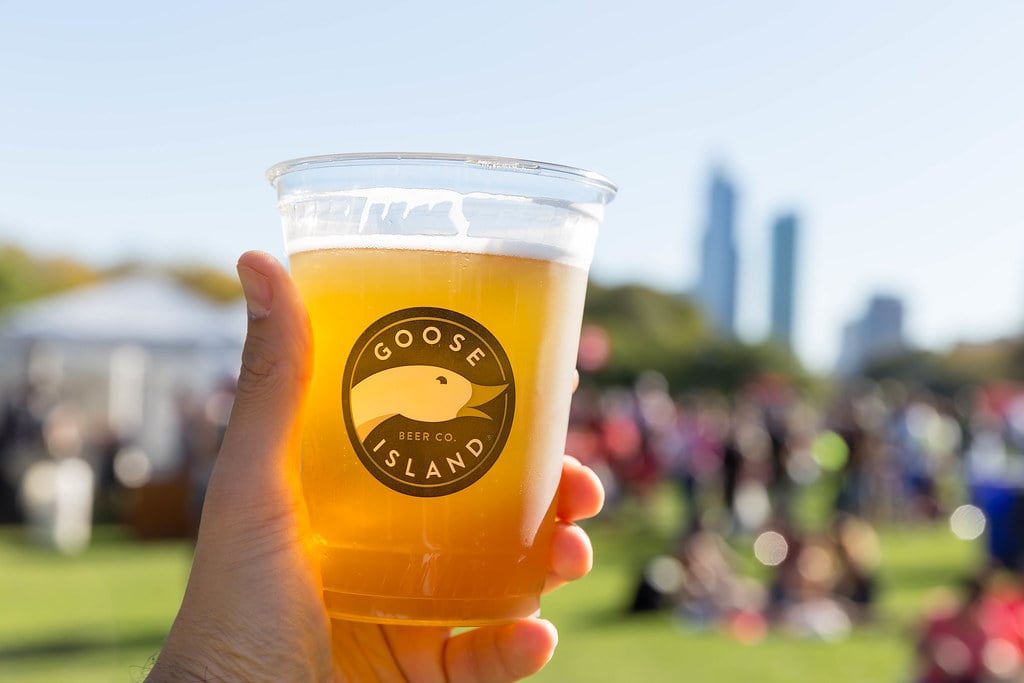 Image courtesy of Marco Verch
Enter: Goose Island.
In 1988, John Hall founded Goose Island Brewery and Brewpub on the north side of Chicago. While the rest of the Chicago would prove slow to catch up, Goose Island quickly made a name for itself. In 1992, Goose Island released its first Bourbon County Stout, marking the anniversary of their 1,000th batch of beer brewed (side note: this beer is still available and still delicious) By 1995, Goose Island was forced to open a second brewery and a new bottling plant to keep up with the volume of demand.
Over the next decade or so, a reasonable amount of craft breweries would open. That being said, craft beer in Chicago had not yet truly kicked off. In the late 2000s and early 2010s, things would really begin to move. Chicago brewpub Piece Brewery and Pizzeria would win a gold medal at the Great American Beer Festival in 2009, putting eyes on Chicago in a major way. In 2011, government officials began to see the slow and steady growth of the craft brewing movement in Chicago, and took action. The state senate passed legislation that would allow microbreweries to buck the three-tier system, instead selling and distributing their own beer versus having to go through any official distributors.
Since then, the scene in Chicago has exploded. Thrust forward by big name attention like Lagunitas and Goose Island's success, there seems to be no end in sight for Chicago beer. Even the city's non-beer institutions are keen to get in on the hype, however they can. The Field Museum has partnered up with Off-Color brewing to create their own signature beer, inspired by local icon Sue (she's a T-Rex, for the unfamiliar). In addition, Chicago's Brewseum is an upcoming museum based entirely around -- you guessed it -- beer.
Despite a recent slowdown in the overall craft beer market, Chicago seems undeterred and unaffected (quite the opposite, in fact). According to Forbes, from 2017 to 2018, national craft production slowed by about 5%. In that time, independent breweries in the Midwest grew their volume by a staggering 163% on average.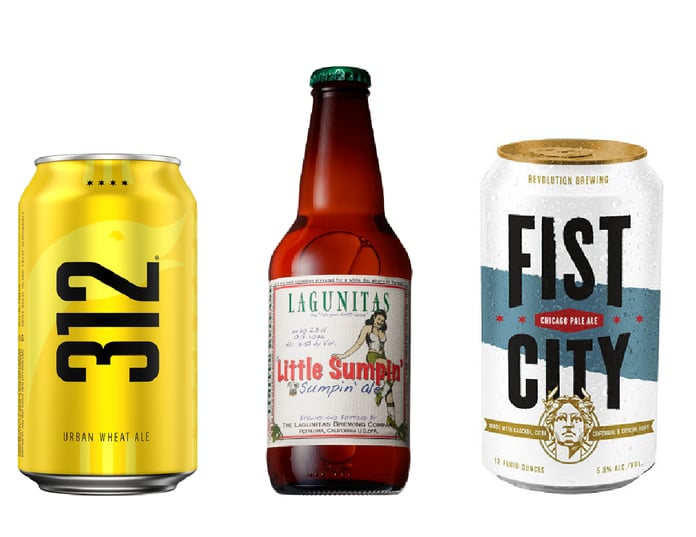 Chicago's beer history is as diverse and flavorful as its plentiful selection. On the heavy-hitter side of things, some combination of Goose Island, Metropolitan, Revolution, and Half Acre make up the 'household names' in the Chicago brewing scene. But, don't be fooled: lesser known, smaller-scale operations are still making big moves in Chicago. Local brewpub Band of Bohemia won a Michelin Star in 2017, making it the first brewpub to ever be given the coveted award. Other brewpubs like Moody Tongue seem to be taking a similarly ambitious approach: in 2018, the brewery created a Shaved Black Truffle Pilsner, which was received with acclaim.
Chicago and beer go way back. It's a relationship that has proven to be nothing but sincere and heartfelt, creating a nearly-200 year long love affair. Although Chicago is often compared to New York and Los Angeles in regards to this or that, it's clear that where craft beer is concerned, Chicago is truly in a league of its own.