When we started research for this article, we thought Dogfish Head Brewery would be the 'story of unlikely success'. The original concept was something akin to a defying all odds narrative, wherein our protagonist's vision was just too out there to become anything other than a total failure.
Instead, in our estimation, Dogfish Head has succeeded precisely because of how out-there they seem to be. Or more precisely, how unapologetically true to themselves they are. Dogfish Head creates strangely delicious brews, with seemingly little regard to market trends or consumer desires. Instead, over their lifespan, the brewery prefers to set the trends and defy expectation at every turn.
The man himself, Sam Calagione.
Founder Sam Calagione seemed to take up a DGAF attitude from an early age. One anecdote from his high school days has him breaking into an ice rink and playing naked hockey. Another sees him buying beer, and illegally re-selling it to his classmates. Eventually, he was kicked out of his high school -- perhaps a huge shock to nobody at all.
It wasn't long until he found his calling. After graduating college, Calagione got a job waiting tables at a Manhattan Bar. Inspired, and perhaps seeing an upcoming wave of craft beer, he bought a homebrewing kit. On a whim, he threw some - er - overly ripe cherries into the mix and let it rip.
When Calagione tried the finish product, he stood on the coffee table and proudly announced that he had found his passion in life.
Fun fact: Calagione was a sometimes-actor during these days, and friend Ricki Lake was among the first to try this cherry brew.
As it tends to do, his rebel spirit served Calagione well later in life. When Calagione set out to open up Dogfish Head, breweries were illegal in the state of Delaware. So what does Calagione do? Well, he goes to the Delaware Senate Floor and gets the law changed, of course. After six months of wading through bureaucracy, Calagione succeeded.
When Dogfish Head Brewpub opened its doors, it was the smallest commercial brewery in America. In the back of the establishment, they brewed 12 gallon batches of beer for their restaurant. Dogfish Head produced three times per day, five days per week, and Calagione was the sole brewer at the time. But, by working in such small, frequent batches, he was able to create a huge variety of adventurous beers each week.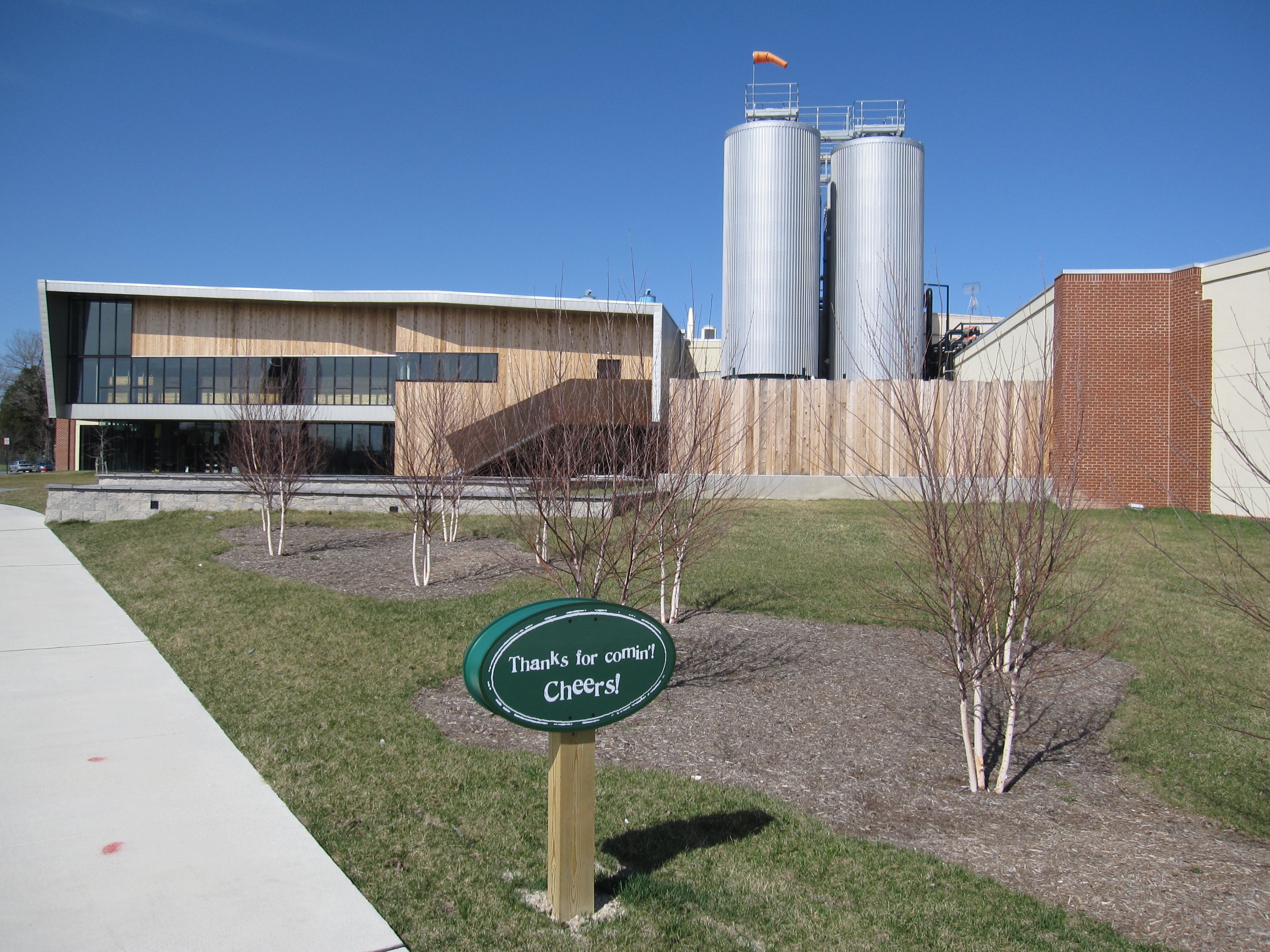 Dogfish Head brewery in Milton, Delaware. Image courtesy of Bernt Rostad.
This need to diversify and experiment led to some very interesting results. Among ingredients used their first brews? Oysters, raisins, and (yes, you're reading this correctly) spit. The reception to these admittedly bizarre beers were mixed, but Dogfish Head kept true to form. Over the years they continued to pioneer what is sometimes called 'extreme' beer. The brewery has stuck to its self-expressionist roots, now to critical acclaim.
While Dogfish Head no longer uses human saliva in their process, they certainly keep a sense of adventure in their brews. Today, they tag themselves as offering 'off-center ales for off-center people.' We've gotta say, there's some truth in advertising here.
The most remarkable example that comes to mind? The Chocolate Lobster. Three guesses what went into this brew...If live lobsters was one of your guesses, you'd be right. The Chocolate Lobster was brewed with cocoa powder, and live lobsters were added for a salty taste of the sea. While that was available in only their super-small batch program, they have brought to market some wild and wildly popular strange brews.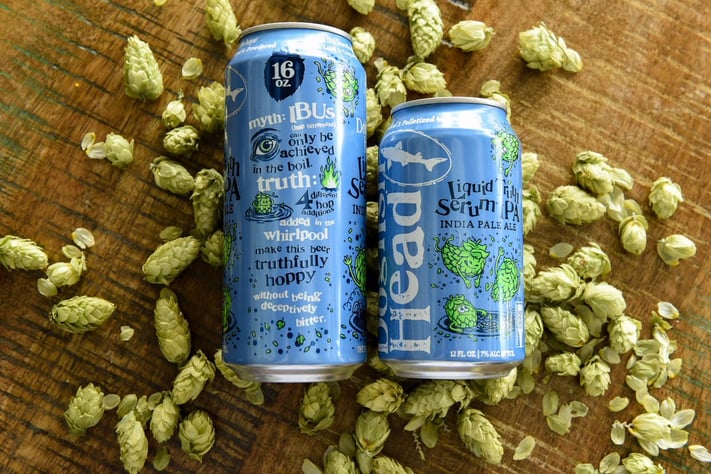 One of Dogfish Head's many unique beer options. Image courtesy of Dogfish Head's Twitter.

It would be an injustice to go on without mentioning the 90 Minute IPA, perhaps Dogfish Head's most famous (and most innovative) brew. Although the result is not as strange as some other offerings, the technique deserves accolade for its novelty. The company uses a specially-built mechanism to brew the beer, which adds fresh hops into the brew at sixty second intervals. How did founder Calagione get this idea? A television chef he was watching remarked that seasoning in small, more frequent parts created more flavor. This chef-driven mentality to brewing has served Dogfish Head well in other offerings, too.
The
SeaQuench Ale
is one of the most popular session beers on the market, as
we've talked about before
. Made with black limes and sea- salt, the SeaQuench ale offers drinkers a light combination of sour and salty that has proven perfect for hot summer days. In fact, it's their fastest growing beer of all time.
Despite the large-scale success of SeaQuench ale, Dogfish Head has not stopped experimenting. Earlier this month, Dogfish Head has paired up with noted rock band The Flaming Lips to release
Dragons and YumYums
. With an unlikely combination of dragon fruit and black carrot juice, Dragons and YumYums is another proud installment in Dogfish Head's ongoing love for the unlikely.
This quest for the strange has meant profits for
Dogfish Head
, as well. In a time when craft breweries are struggling to stand out, Dogfish Head has experienced
nothing but growth
. During a 32 week
period in 2018, craft breweries grew about 1.4 percent. Dogfish Head, meanwhile, was up 13 percent. What's more, they aren't just a successful craft brewery taking up a niche. They are making a real
impact for the American beer drinker, as the 22nd largest brewery in America overall.


Dogfish Head has shown little regard for convention or propriety, to resounding success. From day one, the founder appeared to have little interest in 'how things were done', instead opting to forge his own path. He took risks, he got messy, and he built something truly special. We say there should be more of that, and less of the normal.

Dogfish Head is weird.

They have a weird name, and they make weird beers with weird labels.

That's why we love them.