Winemakers are warming up to climate change by getting resourceful
45 minutes from downtown San Diego lies Ramona Valley, a wine region sprawling over 89,000 beautiful acres. This summer has been particularly rough for the winemakers of the valley.
Record breaking temperatures brought on by climate change have put California producers at risk of losing their harvest to heat… or worse, fire. Joe Cullen of Cactus Star Vineyard at Scaredy Cat Ranch had to temporarily close his vineyard this year due to the heat. Cullen is forced to make less wine than he usually does, and being such a small winery, the financial loss has been hard to absorb.
100 percent of his Malbec plants are completely dead, shriveled up from the sun. "In 17 years of growing I have never had this kind of loss. There [have] been years where the temperature did hit 110 degrees-plus, but I don't think it was for this long and I don't recall the wind," Cullen said to the San Diego Times. If the rising temps had only hit a few weeks later, Cullen's grapes would have been more mature and able to withstand the heat. But when it's too hot, the grape leaves tend to curl up, stopping the flow of water into the vine. The sun can also burn grapes, causing them to lose aromatic fragrance and overall freshness.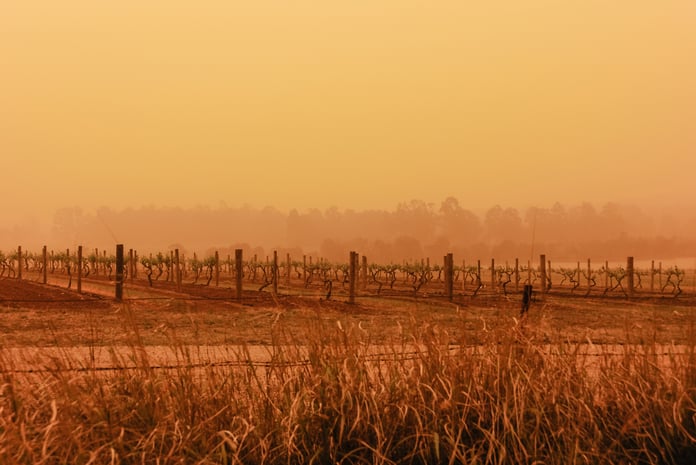 Cullen's case proves that climate change isn't just affecting grapevines, it's affecting producers as well. And vintners throughout Romona Valley are reporting losses of up to 70 percent of their harvests. In order to combat the heat, some producers are getting resourceful and coming up with ways to reduce losses. During especially warm seasons, the vine canopy can be trimmed less to increase shade and protect against sunburn. In viticulture, a canopy refers to all of the parts of the vine that are visible above ground--think flowers, leaves and fruit. Another alternative is planting crops in low-lying zones to minimize exposure from the sun. The heat isn't the only thing vintners are worried about. When coupled with wind, extreme heat can turn into a raging firestorm. This year it's the Carr Fire. Last year it was the Thomas Fire. Both have been deadly, destructive and dangerous for producers all across Northern California. Smoke from fire can pollute grapes, especially of the red variety, infusing into the skin and creating an abnormal flavoring. Tom Carroll Jr. of Crossings Vineyard knows his Pennsylvanian vineyard is unconventional in terms of locale, but that doesn't bother him much. Although he would be lying if he said climate change didn't have something to do with it.
Carroll spent the early 90s gallivanting around California enjoying fine wines when he discovered his passion for vino. Although he loved the West Coast, he took a leap of faith and moved back home to Pennsylvania in order to pursue winemaking full time.
Much of Carroll's success can be attributed to the perfectly temperate climate that Pennsylvania has to offer. Although weather hasn't always been on his side, Carroll has noticed a recent shift in temperature. The unusually warmer weather has proven especially fruitful for his vines. "I've noticed our budbreak is sooner," Carroll was quoted. "If I get one or two or three additional growing days, that could make or break my reds. Carroll likes to remain hopeful. "Climate change, if that's what that is, could be a positive for us," he said to Vinepair.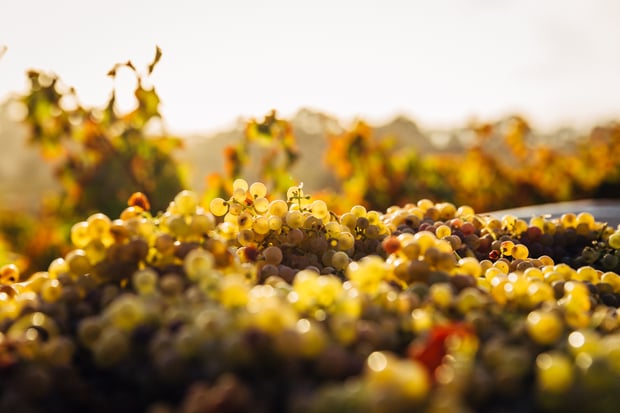 Extreme heat is driving grape production East and savvy producers are taking advantage of that. Areas like Pennsylvania and Oregon, which were once unsuitable for growing, have become a sweet spot for winemakers. Ehren Jordan, owner of Failla Winery in Napa Valley, just purchased 80 acres of land in Oregon's Van Duzer Corridor. The corridor is now home to at least 17 commercial vineyards, with more on the way.
"People would have looked at you like you had three heads if, 30 years ago, you told someone you were going to grow wine grapes there," Jordan said to the Chicago Tribune.