Look -- we don't know much about horse racing, pink suits, or big hats.
But we do know about bourbon.
A fine bourbon is the centerpiece in the official drink of the Kentucky Derby -- the Mint Julep. To find the exact origin point of the mint julep, we have to go pretty far back, and pretty far away from Kentucky. In Arabic countries, centuries ago, people consumed a mixture of water and rose petals that was called a julab. This is generally accepted as the point of genesis for our modern mint julep. When the julab reached the mediterranean, the rose was replaced with native mint leaves.
The bridge between the mediterranean and the southeast United States is all-but-lost to history, as it concerns the mint julep. Most likely we are looking at a combination of trade-routes and exploration, but who can be sure. In any case, mint juleps popped up stateside in the 1700's, this time with the decidedly American idea to booze them up. Like many cocktails, strong juleps were served as medicine, intended to cure stomach illness and other maladies. Note: some would call these the good ol' days.
A little later, in 1803, author John Davis wrote of a boozy concoction: "a dram of spirituous liquor that has mint steeped in it, taken by Virginians of a morning." The julep, for these rural americans, was akin to a cup of coffee in the morning. The spirit was not specified, but history tells us it was likely either rum or whiskey. Given that rum was somewhat out of vogue by then in America, our vote is on whiskey.
Later, the mint julep was introduced as a 'proper' cocktail by Senator Henry Clay at Round Robin bar in Washington, DC. It became quite popular with the Washington well-to-do's and government folks. According to some, the recipe used at the Willard Hotel bar remains Henry's, unchanged to this day.
Now that's all fine and good, but how did the mint julep come to be nearly synonymous with the Kentucky Derby?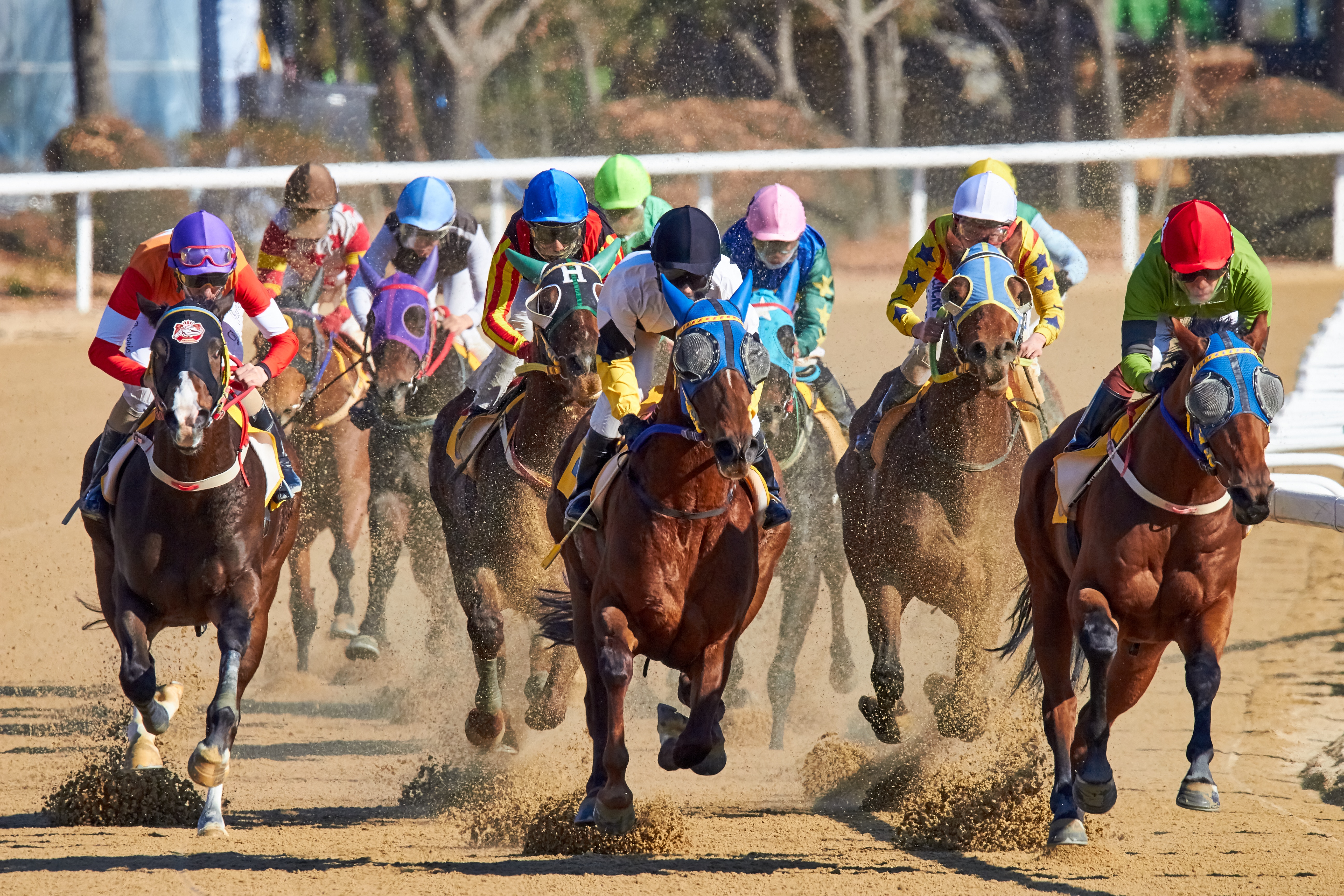 Well, things do get a little muddled there (har har). While there's not one definitive reason, there's a few bits of circumstance that we can point to. First, Bourbon County, Kentucky is the proud birthplace of Kentucky-Style Bourbon. If you need some booze to serve at your Kentucky Derby, it's not exactly a feat of creative genius to land on Kentucky Bourbon. Secondly, we can see the use of julep cups as early as 1816 in the state of Kentucky. At local and state fairs, the signature pewter cups were issued as prizes. In later years, it's even said that the Derby's founder grew his own mint at Churchill Downs.
Fast forward to 1938, and the mint julep is crowned as the official drink for the Kentucky Derby. The often touted number is that upwards of 120,000 mint juleps are served each year at the derby. These juleps consist of an equally impressive ingredient list: 5,000 liters of bourbon, 475,000 lbs of shaved ice, and 2,250 lbs of fresh mint.
Today, juleps are a crowd-pleaser. Cool and refreshing in the middle of the summer, the julep also boasts endless potential for variety. In Las Vegas, Rosina features a julep-only menu. If you ask ten bartenders how to make a mint julep, you'll probably get six or seven different answers. We're not going to get into the specifics of who's right and who's wrong, but instead offer some tips on bringing mint juleps to your menu this spring.
If you want to take an ultra traditional route, we're always going to point towards a high-proof bourbon. A typical mint julep features crushed ice, which tends to melt and dilute your drink a bit more quickly. You'll need a boozy bourbon to stand up to that. At the same time, get too heavy, and your fine patrons might find themselves bowled over. Our favorite 'heavy but not too heavy' choice? Four Roses Single Barrel, a classic, 100-proof Kentucky Bourbon.
Of course, it's always good to have options. At the risk of becoming victims of the marketing machine, we'll point out that Woodford Reserve is the official bourbon of the Kentucky Derby. They've even got some special edition Derby bottles this time of year. If you're running a festive julep special, having these guys proudly on display would be a strong move.
Aside from the standard julep fare, bars have been known to put riffs on the traditional cocktail. We couldn't support this more. Bourbon juleps might be the standard now, but in the past, juleps could be made from a bevy of spirits. Genever, rum, and even brandy juleps have all been used in juleps at different points. We'd absolutely suggest experimentation. What better way to drive repeat customers and brand loyalty than to present our guests with otherwise unattainable drinks? We always want people to crave our drinks, not just a drink. If you can craft a uniquely creative and beautiful julep, that's the way to keep 'em coming back this spring.
Just our two cents: we've always enjoyed a rum julep. Mint and sugar are, of course, no stranger to a nice Caribbean rum -- it's a match made in heaven. We'd point towards a fruit-forward, lighter rum to play well in this type of refreshing cocktail.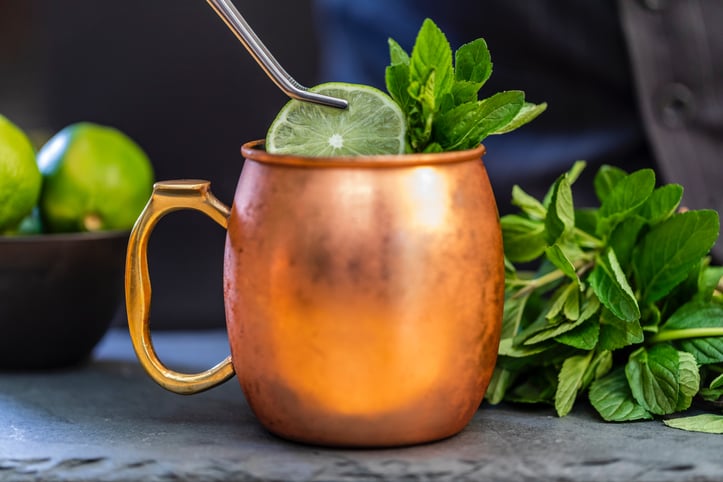 The trouble with the julep, though, could be the drinkware. Firstly, running a cocktail special that you need to order specific drinkware for seems like a decidedly not profitable idea. And while we don't like to accuse our patrons of a crime so heinous, these nice, metal cups could have the tendency to go missing on a busy Saturday night. A fun, potentially profitable solution: bring in some nice julep cups, and offer your guests the option to purchase the impressively retro pewter cup itself.
The julep truly is a classic. We suspect Americans will drink juleps until the end of time, which makes it a safe bet for any swanky cocktail menu. It can be dressed up or kept traditional, lending itself well to a huge variety of bar concepts. Whether you want to run a Kentucky Derby special, or just need something light on the menu, our money's on the mint julep this spring.