America's love affair with the IPA doesn't seem to be going anywhere, anytime soon. The style of beer has risen to prominence over the past few decades, perhaps due to the versatility that can be claimed within the genre. An IPA, by definition, is simply an over-hopped pale ale. While the IPA craze stared with bitter, lemony brews, brewers have since taken advantage of the endless possibilities for ingredients and flavor profiles. Today, it seems like calling a beer an IPA is a near-useless distinction, given the huge variety within the genre.
To help clear the air, we're bringing you an ultra-handy style guide to the various versions of the IPA.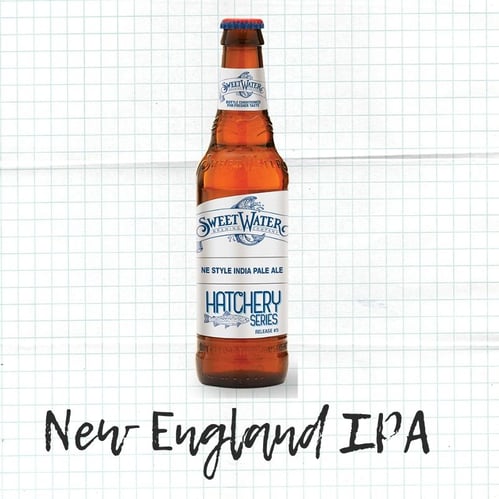 The New England IPA is all the rage these days. An unfiltered production makes this style into a hazier color of brew, which is why it's sometimes called the "Hazy IPA". This style is relatively low on the bitterness, instead opting for fruit-forward, loud-and-proud flavors.
Our faves: SweetWater New England IPA, BrewDog Hazy Jane, Sierra Nevada Hazy Little Thing IPA
West Coast IPA
The West Coast IPA is often credited as breathing new life into the IPA style. It's typically known for an understated maltiness and a hop-forward character. This particular type of IPA was the first to introduce fruit-forward offerings, balancing citrus and tropical flavor with a crisp, refreshing body and just a little bit more carbonation.
Our faves: Green Flash West Coast IPA, Uinta West Coast Style IPA, Goose Island Next Coast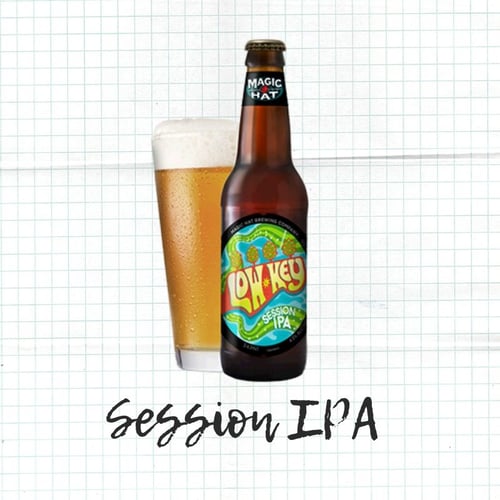 Session IPA
We don't want to call the Session IPA the 'diet soda' of beers, but that certainly seems to be the appeal. Lower in ABV and generally lighter in body than most IPAs, the Session IPA focuses on big flavor in a drinkable package. Chances are, you won't be having just one of these -- they're made to be consumed, um, liberally.
Our faves: Magic Hat Low Key Session IPA, Ska Brewing Rudie Session IPA, Ballast Point Even Keel Session IPA
A fruit IPA takes the juicy, sweet flavors of a New England style IPA to the next level. Brewers add fruit puree to the beer during the brewing process -- not just splashing in some 'from concentrate' fruit juice. It's an expensive type of beer to make, but they're amongst the tastiest on this list.
Our faves: Deschutes Passion Fruit IPA, Ballast Point Grapefruit Sculpin, Uinta Hop Nosh Grapefruit IPA
The Imperial IPA is all about hops. It's basically a beefed-up version of the classic American IPA. One of the strongest, most intense beers you can buy, the Imperial IPA is all about "more". More hops, more flavor, and more booze. What's not to love?
Our faves: New Belgium Brewing Company Voodoo Ranger Imperial IPA, Finch Hardcore Chimera Imperial IPA, Sixpoint Resin Imperial IPA
Although not quite as hop-forward as the Imperial IPA, the English IPA puts a heavy emphasis on the traditionally bitter IPA flavor. On the spectrum of American IPA to Imperial IPA, the English IPA falls right in the middle. Characterized by floral, earthy hop flavors on the palate, the English IPA comes with a generally moderate ABV.
Our faves: Goose Island Goose IPA, Great Lakes Brewing Company Commodore Perry IPA, Rogue Ales Brutal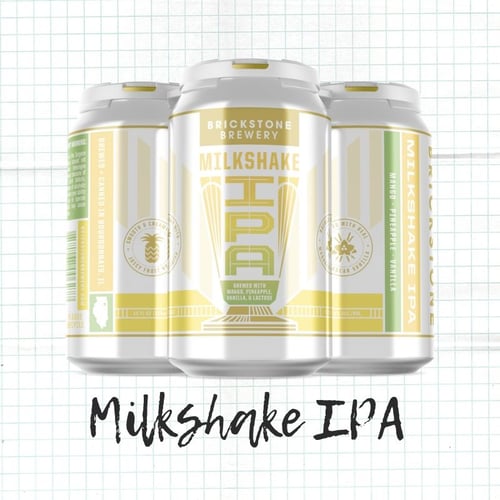 Lactose IPA aka "Milkshake" IPA
A relative newcomer to the IPA scene, the milkshake IPA tends to attract its fair share of controversy. Jason Alström, co-founder of BeerAdvocate, once said of the milkshake IPA: "Milkshake beers are not…acceptable with traditional or even modern styles". Don't let him spoil your fun, though. The milkshake IPA is so-called because of the addition of milk sugar to the brew. This gives the beer a milk stout smoothness, while carrying a much lighter body and flavor.
Our faves: Brickstone Brewery Milkshake IPA, Omnipollo Strawberry Milkshake IPA Strawberry, Monday Night Brewing Pirahna Dealer Milkshake IPA
This style is still in its developing stages, we will admit. But more and more Belgian brewers are producing hop-heavy IPAs that are generally too bitter for a Belgian market. These brewers use Belgian yeast, which gives the beer a distinguishable buttery and bread-y flavor. If you've had a Belgian Tripel, you can think of the Belgian IPA as somewhere between that and the traditional American IPA.
Our faves: Anchorage Brewing Company Citra Bitter Monk, 3 Floyds Brewing Co. Live A Rich Life, Lagunitas Brewing Company A Little Sumpin' Wild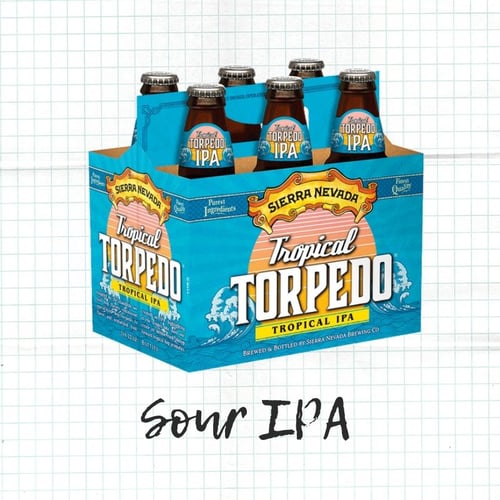 Sour IPA
Much like the Belgian IPA, this style remains a bit on the esoteric side. Some detractors might say that overly hopping another style of beer (sour, gose, etc) doesn't automatically make an IPA. We might agree, but some of the Sour "IPAs" we've had are just undeniable. They're equal parts juicy and tart, with a friendly hint of bitter, hoppy flavor to round things out.
Our faves: Epic Brewing Company Tart n' Juicy Sour IPA, Three Magnets Brewing: Little Juice IPA, Sierra Nevada Tropical IPA