Style: IPA
ABV: 7.0%
Package Size: 12 oz bottle, 1/6bbl, 1/2bbl
Availability: Seasonal
This IPA is high in clarity, with a dark gold color. Bold hops give prominent notes of citrus, pine, and resin. This beer offers big citrus and pine flavor up front, ending with a light malt sweetness and berry-like spruce character.
Style: Quad
ABV: 13%
Package Size: 12 oz bottle, 1/6bbl
Availability: Limited
Veneration is an homage to the Trappist Brewers of Belgium, the monastic forefathers of beer. To innovate on their traditions, we took a true-to-style Belgian Quad, added figs and molasses, and aged the whole thing in rye whiskey barrels.

Style: New England IPA
Package Size: 12 oz Cans

Another hazy IPA with Amarillo, Citra, and Mosaic hops to give this beer a strong orange aroma and flavor that is then taken to another level with the addition of tangerine puree.

Style: IPA
ABV: 7.3%
Package Size: 12 oz cans, 1/6bbl, 1/2bbl
Availability: Limited
Brewed with an astronomical amount of Mosaic, Citra, Hallertauer Blanc and (what else?) Galaxy hops that lend notes of passionfruit and melon to the clean flavors of base malt and a touch of crystal malt for depth of character.

Style: IPA
ABV: 7.8%
Package Size: 12 oz cans
Using Mosaic Incognito, Azacca and Cascade hops, Liquid Paradise boasts a mélange of tropical notes to create a delicately bitter and extremely aromatic IPA.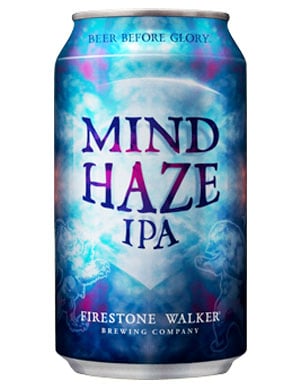 Style: IPA
ABV: 6.2%
Package Size: 12 oz cans, 1/6bbl, 1/2bbl

From the coast of California comes Mind Haze, a free-spirited beer made to elevate your perceptions—juicy yet balanced, hazy yet lasting, and loaded with an imaginative array of tropical hop flavors.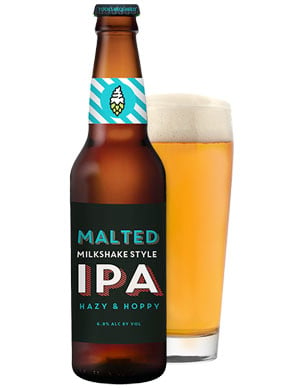 Style: Milkshake IPA
ABV: 6.8%
Package Size: 12 oz cans, 1/6bbl, 1/2bbl
Nonfermentable lactose (milk sugars) provide a full-bodied, smooth creaminess while the yeast strain creates a hazy, fruit-forward beer. Big juicy flavor and big juicy hops stand out in our new Malted Milkshake-Style IPA brewed with Ekuanot, Denali, Comet, Citra, and Cascade hops, and 2-Row Pale, Wheat, and Oats.

Style: Lager
ABV: 5%
Package Size: 12 oz cans
Inspired by the classic cervezas served ice cold by the beach, we created our own take on those light and easy beers born south of the border. Sierraveza is golden and crisp, with a balanced malt flavor and a hit of floral hops that will have you calling out for another round.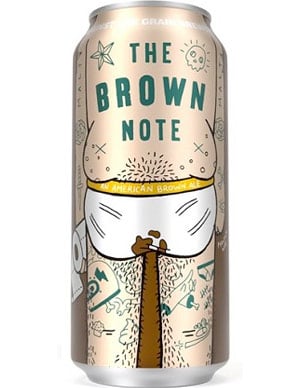 Style:
Brown Ale
ABV: 5%
Package Size: 16 oz cans
The brown ale to end all brown ales. Enjoy it, because there is no longer any reason to drink another. You've reached the pinnacle. A healthy blend of traditional British malts give this popular style a semi-sweet, biscuity, slightly roasted flavor. Oats thicken the mouthfeel, and a handful of specialty malts add complex chocolate, toffee, and caramel notes. The hops are mostly traditional, earthy British hops, but we cocked it up a bit with some Cascade late in the boil just to show those snooty Brits that we don't approve of that Constitutional Monarchy crap.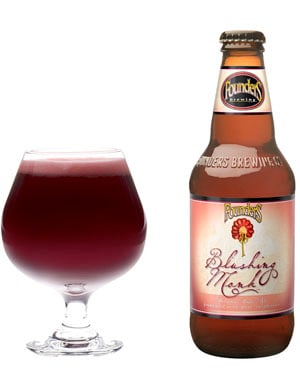 Style:
Belgian-Style Ale
ABV: 9.2%
Package Size: 12 oz bottles, draft
Availability: Seasonal
When our love of fruit and our love of beer come together, Blushing Monk happens. Brewed with a ridiculous amount of raspberries for tart yet luscious raspberry-jam character and fermented with Belgian yeast for subtle fruit and spice esters. Think of Blushing Monk as Rubaeus' older sibling – more intense, slightly larger and just a little bit more mature.